Standard Framing Installation for Roof Deck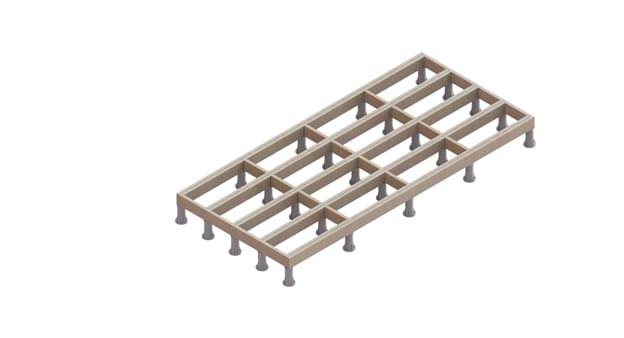 The first thing when building a roof deck is to set the roof pedestals in rows 16" o.c. because DekTek Tile are 16" squares.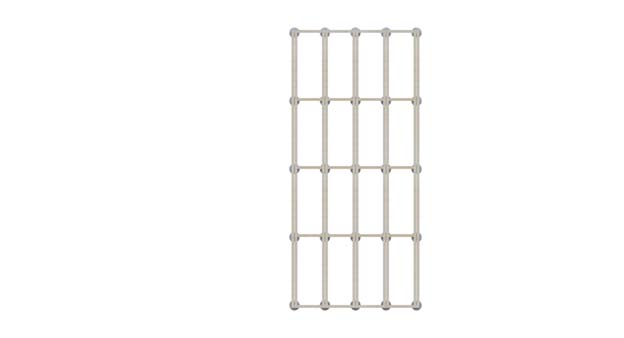 The distance you place the pedestals the other direction will depend on what size of joist you are using.  Keep in mind that the farther you place the pedestals apart the larger the joists will need to be to span the pedestals, so if you want to use bigger joists 2x6 or 2x8 you can place the pedestals further apart maybe 4-8 foot apart verses 2-4 foot apart for 2x4.  Also keep in mind the further you place the pedestals apart the more weight they will place on the roof.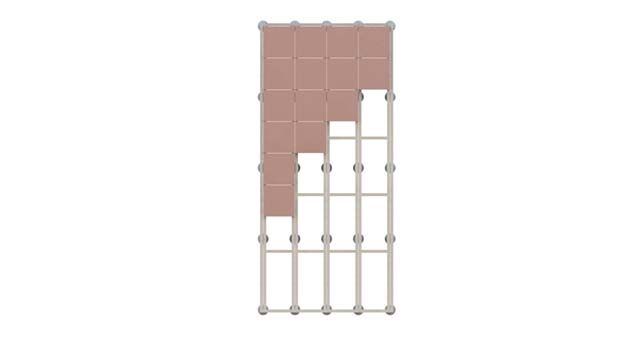 For pedestal, if you have height restraints and need to keep your deck framing thinner then you can place the pedestals closer together and run 2x4's flat across them in a sleeper fashion, or run sleepers flat over roof.  After placing and leveling pedestals then you can install joists or sleepers on top of the pedestals.  First cut joists (sleepers) to size so that the end of joist lands on the middle of a pedestal and that is when a new joist will start sharing half of that same pedestal.  Then attach two joists together (sister joists) using nails or screws.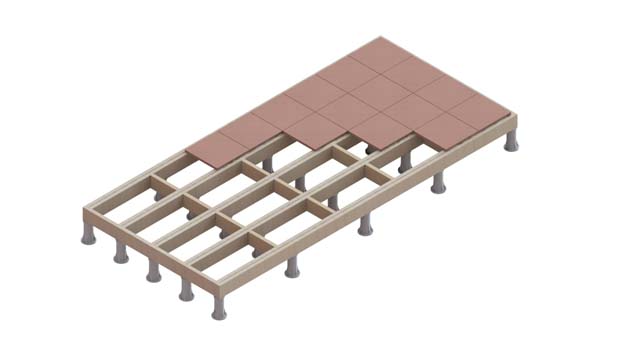 Be sure to put spacer between joists to leave ¼" to ¾" gap for better drainage (if using a sleeper system then leave 2x4 flat on pedestal making sure to use enough pedestals to support the weight.) After installing pedestals and joists or sleepers then proceed with installing DekTek Tile. (See elevated install instructions).